PRIVATE LABEL
" Your Coffee Brand in Seconds Anywhere"
Our instant coffee is exceptional made with crafted instant coffee
along with 50 years of milk processing know-how even in
comparison with global coffee chains.
YOUR SPECIALTY COFFEE, INSTANTLY
Namyang suggest you to make inroads into craft instant coffee market.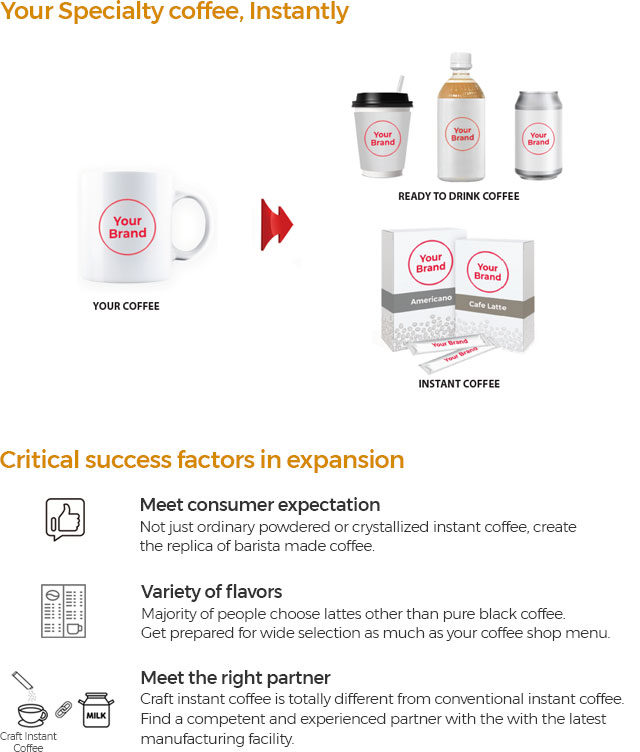 ONE-STOP SOLUTION
We care and explore consumer's needs, and provide comprehensive service
from product planning to the delivery of finished products.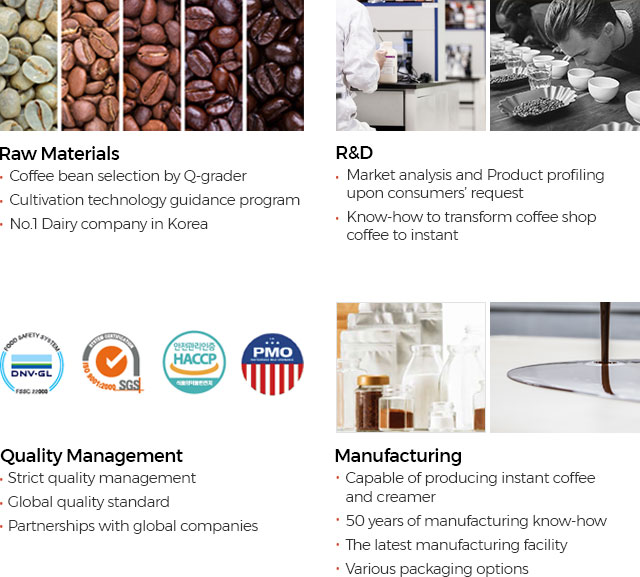 YOUR OWN RECIPES
We are competent to replicate everything in your café in various packaging form.
Below is the available options already developed under Namyang's brand 'LOOKAS9' and 'French Café'.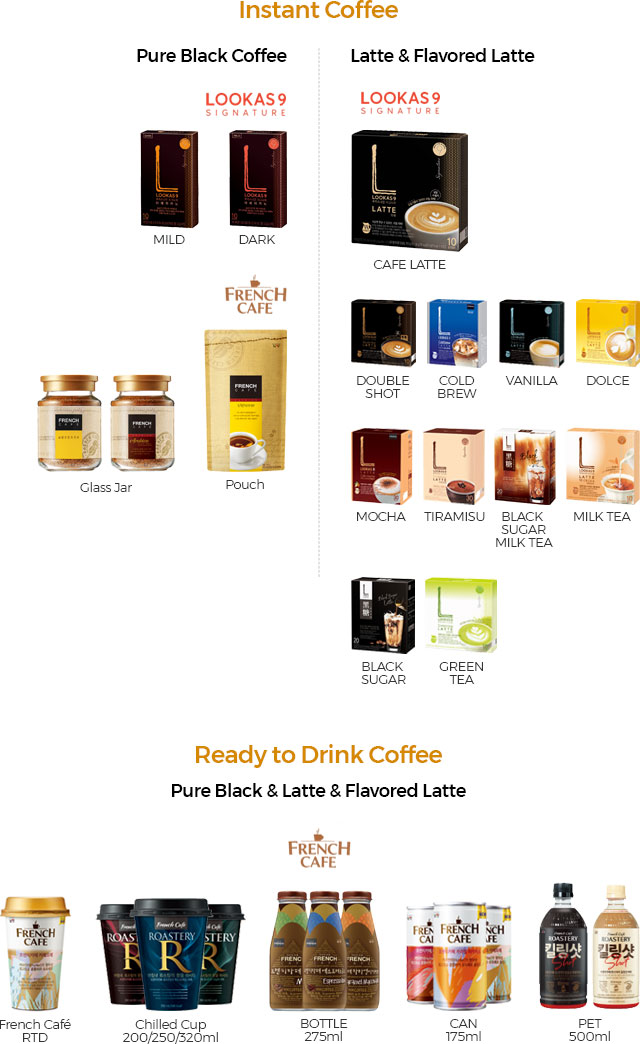 GENERIC BRAND SERVICE
Complete packaging has been ready for your brand. All you need to do is "Just put your brand on"