FRENCH CAFÉ
French Cafe, Leading Korean Coffee Brand
Better taste, Healthier choice.
French Cafe is "Café au lait" style coffee that you can find in France,
mix of strong espresso from dark roasting and hot rich milk.
French Cafe coffee provides you real coffee experience that you've never
expected to get outside coffee shops with exceptional quality coffee
and creamer from real non-fat milk.
French Cafe RTD Coffee

Premium RTD (Ready to Drink) Brand, French Cafe

The beginning of coffee business of the leading Korean coffee
brand, French Cafe was in 1998, with the launch of
a premium RTD (Ready to Drink) cup coffee, French Cafe.
The product has been sold over 3 billion products to
its most beloved brands so far in Korea.

French Cafe Coffee Mix

Better Taste, Healthier Choice!

After the successful entrance to the coffee market, we've
delivered a whole new coffee mix, French Cafe coffee mix,
which used real non-fat milk creamer, replacing
commonly used chemical additive, Sodium Caseinate.
The market response was explosive on the better taste,
but healthier coffee mix. With French Cafe coffee mix,
Namyang outpaced Nestle in only six months
and became the best seller in Korean coffee market,
which is highly competitive.

Lookas 9

4.0 Generation Coffee, Lookas 9

As a result of constant R&D for the best coffee,
we launched Lookas 9 in 2013. This brand is
4.0 generation of coffee called Microground Coffee
which was evaluated as a new standard of soluble coffee.
Microground coffee is finely ground to the particle size
of 40 micrometers, the size that gives
the best flavor of coffee.

Creating New Values

Namyang, Creating New Values

From 2014, we have strengthened our cooperation in a variety

our of ways including ODM and raw material supply based on

partnership with the world's leading coffee companies.

Stepping further, according to the increasing demand for

more reliable products, Namyang has been working on

developing organic coffee products and promoting them

thorough our organic cafe brand Baekmidang.
FRENCH CAFÉ RTD COFFEE
Enjoy Barista-made like coffee anywhere with
French Café RTD Products!
French café RTD Coffee delivers you a quality coffee experience
with premium taste from selected green beans and our exclusive technologies. Choose and enjoy your favorite coffee out of our
various French Café RTD Coffee Lineup.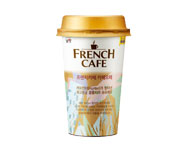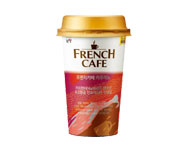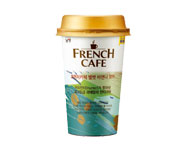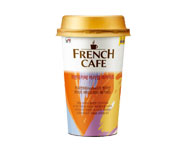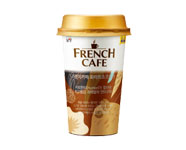 FRENCH CAFÉ ROASTERY
French Café Roastery, the result of barista's detailed roasting methods for each specialty coffee bean,
gives you rich taste and pleasant aftertaste of coffee.
Roasting each premium coffee bean such as Kenya AA, which is produced less than 1% out of total production one by one separately, the intact aroma and flavor are preserved in French Café Roastery cup. Enjoy Quality Coffee Experience Prepared by Roasting Expert Barista, with French Café Roastery.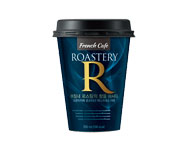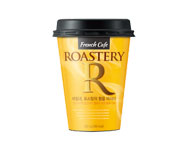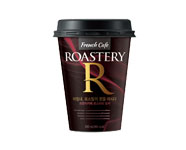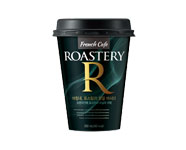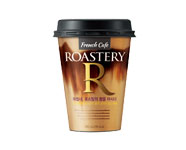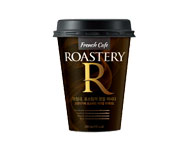 FRENCH CAFÉ SOLUBLE COFFEE
The Leading Korean Coffee Brand, Offering
You a Better Taste, Healthier Choice!
High quality Freeze-dried Coffee
French Cafe's Coffee extract is quickly freeze-dried at -40˚C in a short
amount of time to seal the coffee beans' original taste and aroma.

Coffee Creamer from Real Non-fat Milk
Experience a whole new fresh taste from real non-fat milk creamer.

Global Standard Manufacturer
The finest green coffee with the best aroma technology from the
expertise of over 50 years of business.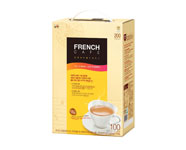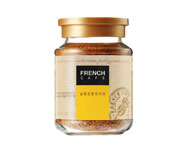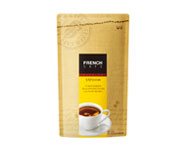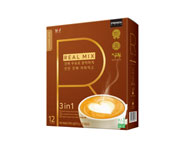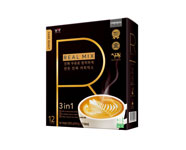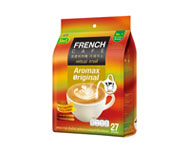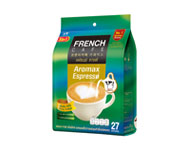 LOOKAS9 SIGNATURE
Combination of finely ground roasted 100% Arabica coffee bean particles and freeze-dried coffee extracted slowly in 9-bar pressure, is offering thesame freshly brewed coffee – in an instant.
The Unbeatable Taste of Real Americano, Lookas 9
Lookas 9 blend is a combination of microground (40 micrometer)
and freeze-dried coffee, a result of constant attempt of French Cafe,
for the most favorable taste of coffee.
Barista-made like Lookas 9 Latte
Perfect mixture of microground, Freeze-dried coffee and
creamer that made of real non-fat milk!
Drip in Stick, Authentic Hand-drip Coffee in the Simplest way!
You can enjoy hand-drip coffee in just a simple way, by stirring
Lookas 9 Reserve Drip in Stick in a cup of hot water.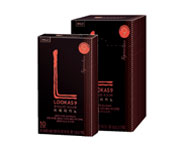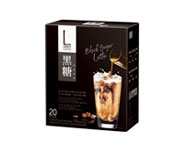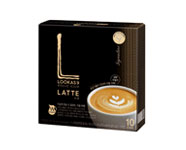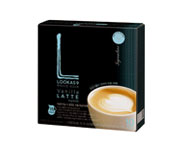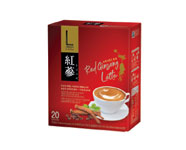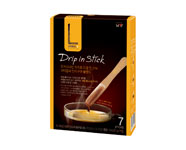 CERTIFICATION
Namyang maintains the highest standards for its coffee products,
Never compromising on quality and valuing the trust of consumers and partners above all.