FREEZE DRIDED COFFEE
Namyang Freeze-dried Coffee is produced in one of the
world's latest and technologically advanced freeze-dried coffee facilities,
being delivered to more than 60 countries around the world.
On top of that, South Korea, a highly strategic location for trade thanks to
FTAs with 56 countries enables our partners to enjoy free duty rates
and us to flexibly source coffee beans from any origins.
TECHNOLOGY
"Exclusive Freeze Dried Technology"
We oversee the complete manufacturing process through the full-cycle coffee system
and constantly monitor product quality and sensory attribute.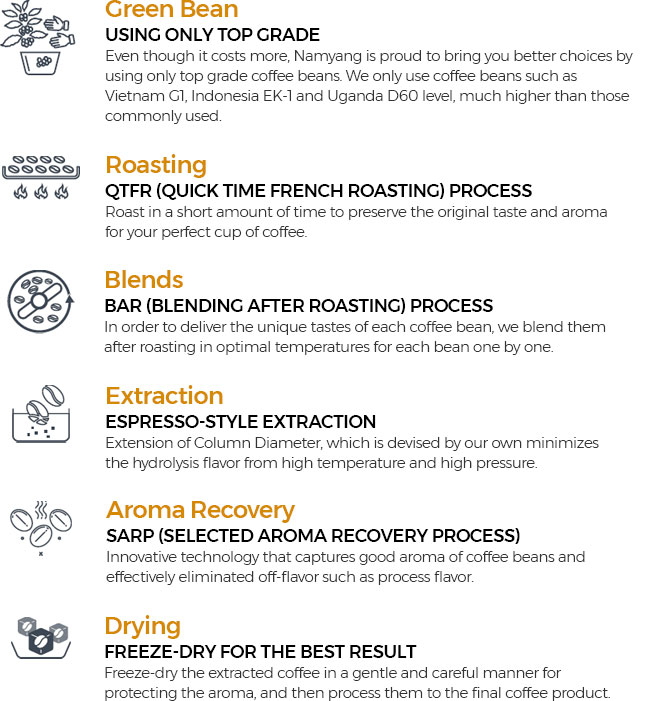 PACKAGING
"Freeze Dried Coffee Packaging Solution"
CERTIFICATION
Namyang Ingredients maintains the highest standards for its coffee products,
Never compromising on quality and valuing the trust of consumers and partners above all.